Electrical panel DC Field 1000V 1 string for photovoltaics CIQCM1101L
DC panel 1 string, max 1000V, suitable for 1 single phase inverter with 1 string, essential to ensure the safety of the PV system, placed between the PV modules and the inverters and are used to interrupt the direct current flow towards the inverter in case of maintenance.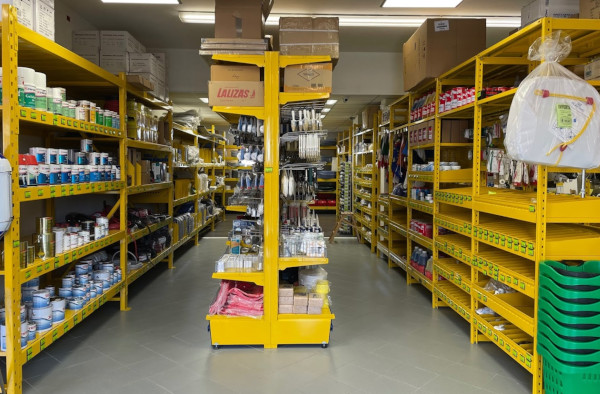 Visit us in our shop
WE ARE AT YOUR DISPOSAL AT OUR POINT OF SALE
Not just online! Come and visit us also in the shop!

In our store you will find a wide selection of selected items and you will be assisted by our specialized staff with over a decade of experience in the nautical sector.
Everything for the boat ... deck equipment, anchoring and mooring, hydraulic and electrical systems, photovoltaics, stainless steel hardware, antifouling and paints, engine spare parts, on-board safety, sailing accessories, nautical instruments, GPS, depth sounders and much more!

We are in San Giorgio di Nogaro in the province of Udine, an important basin, located in the Bassa Friulana, bathed by the Corno river ... a few km from well-known destinations such as Lignano, Grado, Trieste etc.

Nautimarket Europe s.r.l., Via Marittima 17, 33058 San Giorgio di Nogaro (UD) Italy
Electrical panel DC Field 1000V 1 string for photovoltaics
Pre-assembled switchboard, DC field electrical panel, specific protection to protect the photovoltaic system output from the panels towards the inverter from short circuits and voltage discharges.
This kit is suitable for all grid-connected or stand-alone photovoltaic systems.
It's made of:
- 1 fuse holder 2P disconnector
- 2 fuses 12A - 1000VDC
- 1 2P+earth surge arrester (600/1000VDC)
- 1 Switch 12/16A (600/800/1000VDC)
- IP65 class II protection degree
- Declaration of conformity CEI EN 61439-1/2
- Dimensions of the painting 340 x 282 x 141 mm (BxHxP)

IMPORTANT NOTE:
The reduced VAT is reserved for PRIVATE INDIVIDUALS, end users and qualified photovoltaic and thermal energy installers or heat production INSTALLED IN ITALY. In case you do not have the right to the tax deduction (DEALERS) kindly contact us in advance so that an invoice with 22% VAT can be issued as per the law in force. In the absence of receipt of the declaration the order cannot be shipped as a copy of the VAT declaration form must by law be attached to the company invoice. The declaration form and ID document must be sent to the email address. 
After purchase, kindly complete and return the VAT declaration form together with a copy of an ID document.
3 other products in the same category: